Financial development
The company's revenue has increased to 24.9 million (+ 13 % compared to 2020) with an EBITDA margin of 48%. The graph below describes the development of Admicom's revenue and EBITDA in 2017–2021: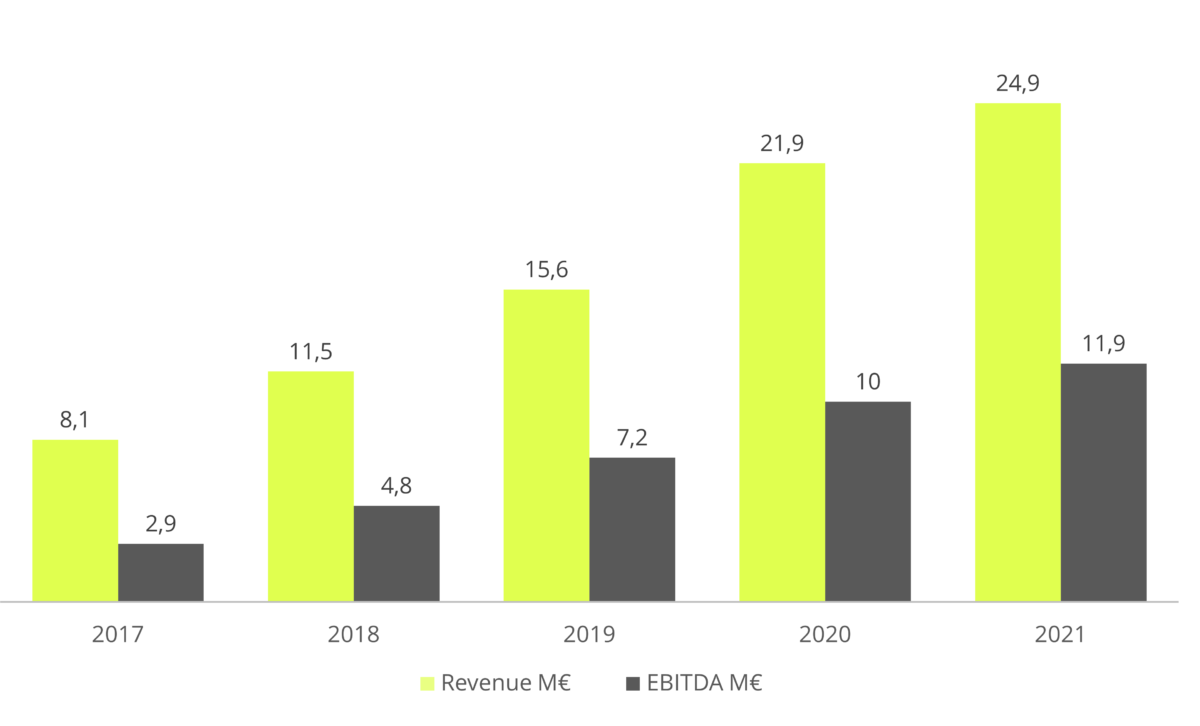 Financial goals
Admicom's goal for 2022 is to grow by at least 20 % with EBITDA between 40-50%.
Admicom also seeks to distribute more than half of its earnings as dividends to its owners, without compromising the growth target or other financial targets set in the strategy.