Our vision is to be a pioneer in developing ERP solutions for small and medium-sized companies, and our strategy is to offer the most advanced ERP and superior services to selected target groups.
Most advanced ERP
Cloud service
Highly automated
Most extensive solution for customer industries
Constant development and regular updates
Superior services
Safe maintenance and back ups, zero downtime
Best industry expertise
Efficiency and reliability
Packaged services
Our business
Customer segments
Admicom is the market leader in its core target group; building services engineering. Admicom has strong growth in construction segment and significant potential in its most recent customer segment of manufacturing industry.
Adminet ERP streamlines operations and increases competitiveness for small and medium-size enterprises by automating routine office work.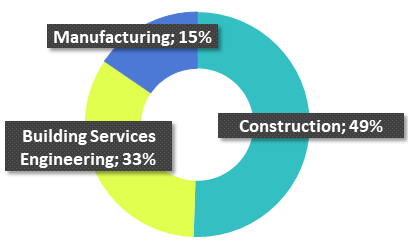 SaaS business model
Key drivers of growth and development in the ERP markets are the digitalization of financial administration and the transition from laborious ERP implementation projects to faster and more agile solutions.
Cloud-based softwares replace older licensing softwares at a growing pace. For customers, SaaS (Software as a Service) offers flexibility, a small initial investment, real-time information and an ability to work anytime, anywhere. This brings significant cost savings, especially for small and medium-sized businesses. For software companies, the SaaS business model is attractive because it is based on a growing and constant revenue stream.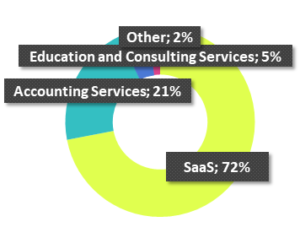 Admicom's profitable growth
Approximately 91 % of Admicom's revenue consisted of recurring monthly invoicing in 2020. Admicom has grown profitably by 36 % since 2018 with an EBITDA-% of 45 %. We are aiming to 10-20 % annual growth rate for 2021 with an EBITDA of 40-50 %.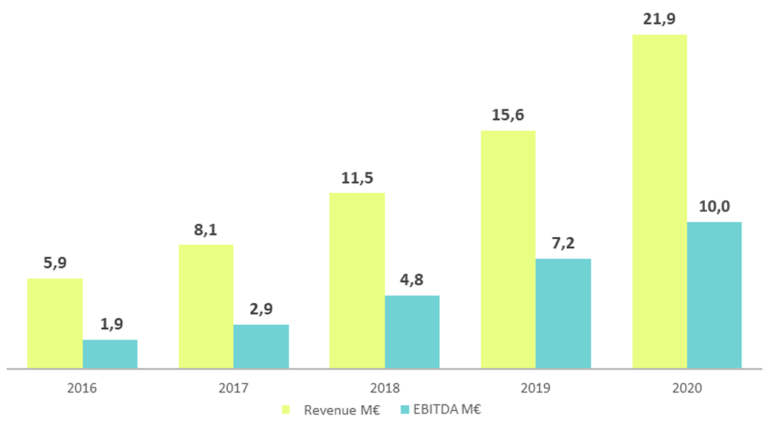 Core markets
Although we are the market leader within our core target group, Admicom still has market potential within the current customer segments (see pictures based on Admicom's market data below). However, we also actively investigate other potential sources of growth.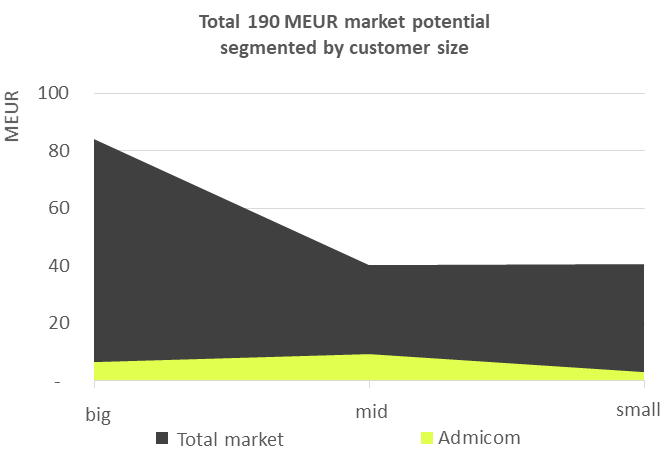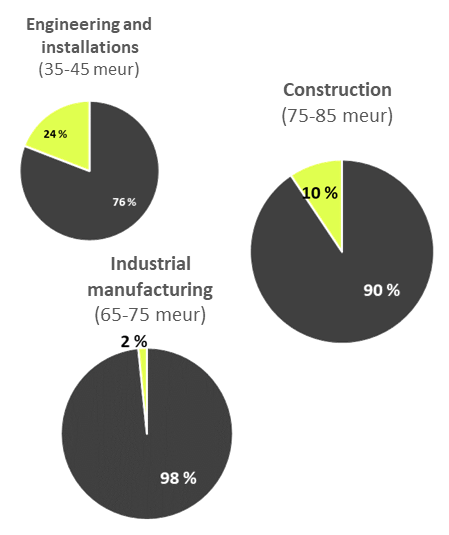 Competition
Admicom's main competitors are industry-specific ERP-systems, mainly local in Finland. Other competitors are financial management software that are integrated with smaller software or mobile/web applications such as Excel, time reporting, invoicing, offer calculation etc.
Currently, there are no other players in the market who can offer as extensive and industry-specific solution for the same target groups.
Admicom's competition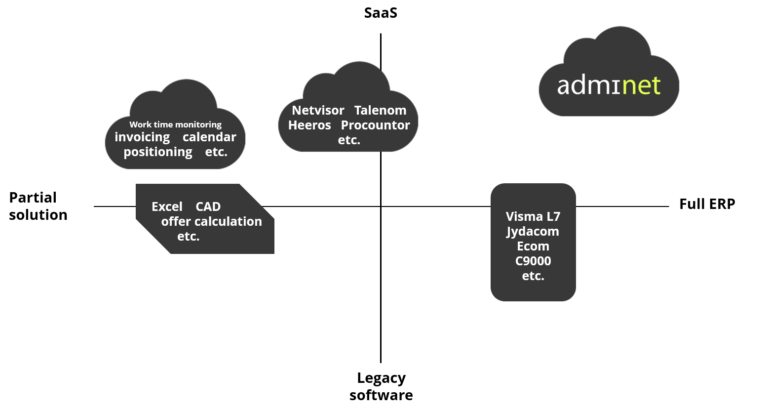 Reasons to invest in Admicom
1.
Growth
Track record of profitable growth (+ 40 % in 2020)
Approximately 91 % of revenue consisted of recurring monthly invoicing in 2020
Aiming to maintain 10-20 % annual growth rate for 2021
2.
Profitability
Successful business model, EBITDA 45 % in 2020. Our goal for 2021 is 40–50 %
Aiming to allocate over 50 % of profits as dividend, without risking growth strategy
Return on investment 44 % in 2020
3.
Pioneer
Comprehensive, industry-specific service provider
Highly automated and constantly evolving ERP system
Solutions that genuinely help customers, e.g. more than 30 centrally maintained price lists