Admicom's business is based on providing SaaS-based ERP systems, training, consulting and accounting services to Finnish construction, building services engineering and manufacturing industry SMEs. We offer our core target groups the most efficient and versatile cloud-based service package.
Admicom's software and service package is constantly being developed so that the we are able to keep our pioneer position in the market and offer our customers the most competitive and versatile tools.
Revenue by services
Approximately 93 % of the company's revenue were recurring monthly invoicing in 2021. SaaS invoicing accounted for approximately 73 % and accounting services, that consist mainly of recurring revenues, accounted for 22 %. Customer onboarding, consulting revenues and other revenues accounted for 5 % of all revenues. Customer relationships based on continuous contract invoicing have been and will be the cornerstone of our profitability and stable business development.
Admicom's revenue in the financial year 2021 was EUR 24.9 million and EBITDA was EUR 11.9 million (48% of revenue).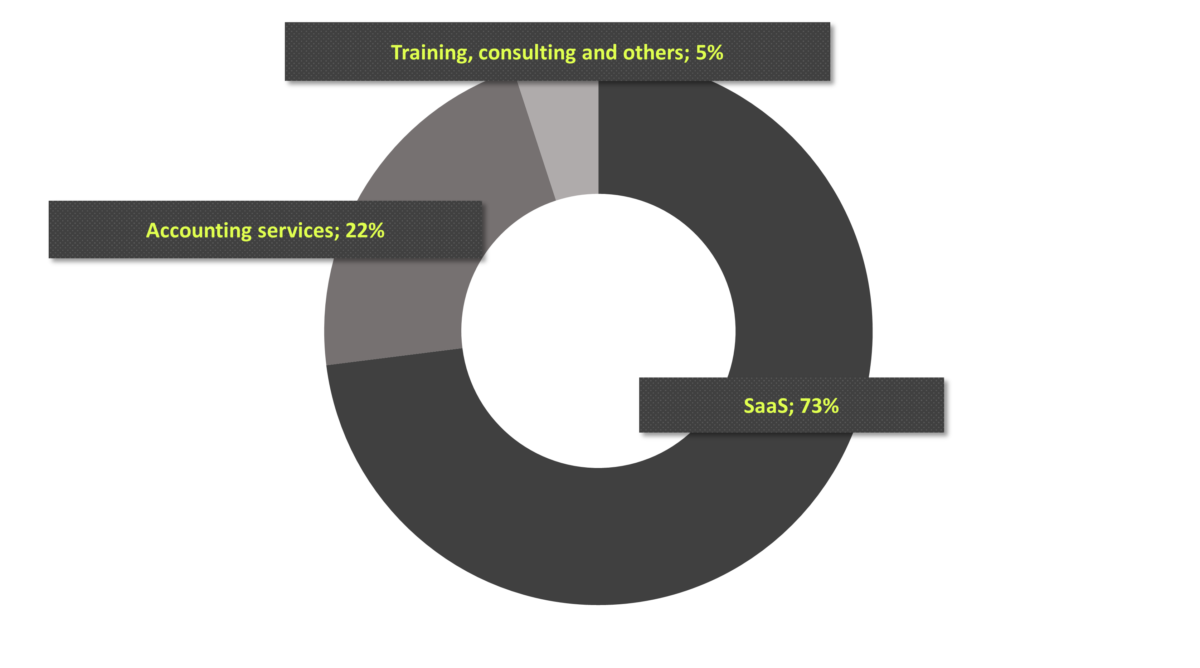 New sales by customer segments
Admicom's primary target group are small and medium-sized companies in building services engineering, construction and manufacturing industry with a turnover of EUR 1-5 million, benefiting the most from our Adminet ERP system.
Admicom is the market leader in its core building services engineering target group (companies with revenue of EUR 1-5 million), where we have the longest operating history. We have also strong growth in construction segment, which began in 2013, and significant growth potential in the manufacturing industry, which was launched in 2017.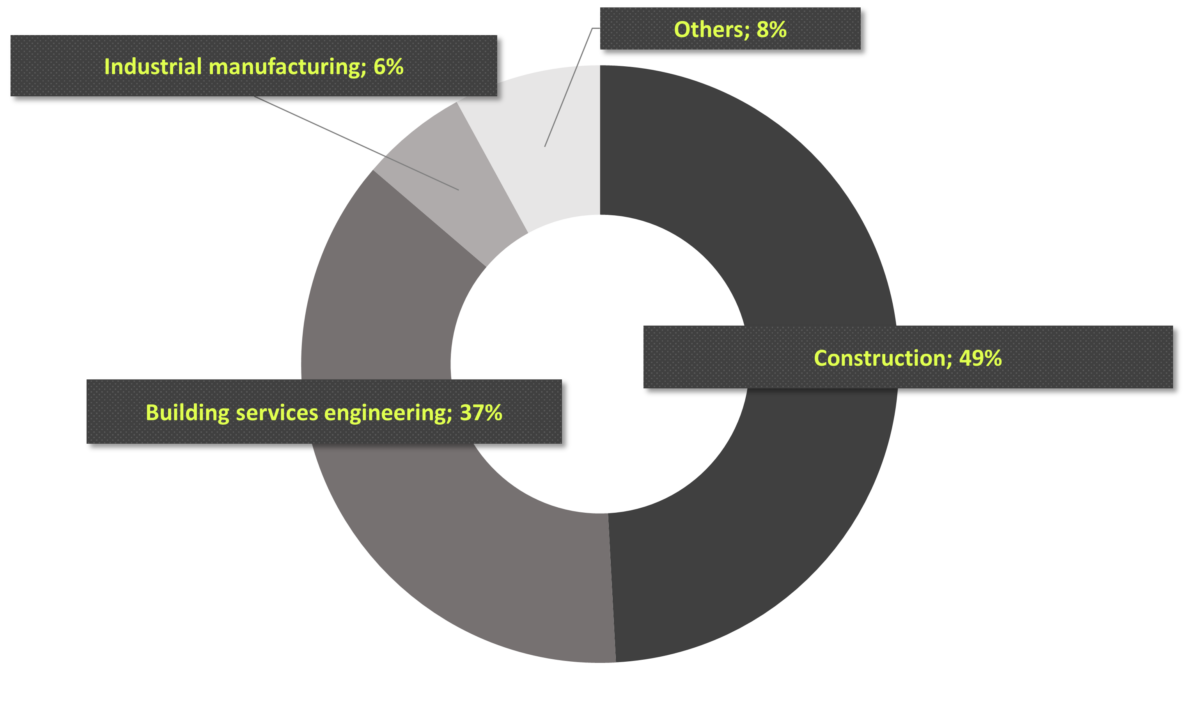 Our people
Our company employs more than 200 professionals and has offices in Jyväskylä, Helsinki, Tampere, Oulu, Seinäjoki and Turku.
From the very beginning, Admicom has built its operations on its skilled and entrepreneurial personnel, and has offered its employees the opportunity to participate in share issues, as a result of which a large part of the personnel are also shareholders in the company.
In recent years, Admicom has had strong organic growth and has recruited new, skilled and capable employees suitable for the company's operating culture. Admicom actively invests in staff training and competence development. Our goal is to provide our employees with a goal-oriented, responsible and comfortable workplace.
"It feels like working at the tip of a spear. Admicom has achieved a lot. It is a pleasure to work when you know that we are at the forefront of development. I've also told others that this is a fun community to work in." – Mika Tirkkonen, Software development
"I have seen quite a few work communities and companies. Here, a co-worker is encouraged and it is not self-evident in many places. People have realized here that things are being done for the common good." – Tero Pakarinen, Sales
"Solving problems together works like a charm and is one of the best aspects of this work. If the work feels heavy sometimes, there is always peer support and it's nice to come to work each day." – Pasi Honkanen & Vilma Hämäläinen, Software implementation and training
"I've never before in my work history encountered the kind of information sharing that we have. It starts from the premise that you come with the knowledge you have, but the most important thing is what you learn." – Heli Nivala, Accounting services