Capital Markets Day on January 30, 2023
Admicom's Capital Markets Day was held on January 30, 2023 at 1 p.m. EET.  The CMD went through the updated strategy and the market analysis behind it more extensively, as well as opened operational metrics and financial targets for the strategy period in more detail.
Thank
you
to
all
participants
!
Didn't have time to attend the live event?
No worries, you can watch the video recording from the link below.
Watch the recording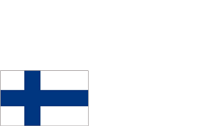 Pääomamarkkinapäivä 30.1.2023
Admicomin pääomamarkkinapäivä järjestettiin 30.1.2023 klo 13. Pääomamarkkinapäivässä käytiin läpi laajemmin päivitettyä strategiaa ja sen taustalla olevaa markkina-ajattelua, sekä avattiin tarkemmin operatiivisia mittareita ja taloudellisia tavoitteita strategiakaudelle.
Kiitos kaikille osallistujille!
Etkö ehtinyt osallistua livetapahtumaan?
Ei hätää, voit katsoa videotallenteen alla olevasta linkistä.
Katso tallenne